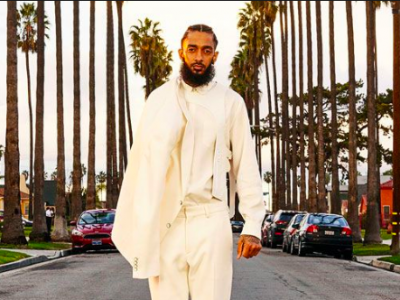 TIDAL Slated To Livestream Nipsey Hussle's Memorial Service
LOS ANGELES, CA – The celebration of the life and legacy of Nipsey Hussle, christened Ermias Asghedom, is set to take place at the Staples Center in Los Angeles on Thursday (April 11) and is slated to livestream on TIDAL.
A TIDAL subscription is not required to watch the livestream, giving the many fans who were unable to acquire tickets on Tuesday (April 9) a chance to still be apart of his memorial service, which is expected to begin at 10 a.m. PST.
Nipsey's official Twitter account announced the news Wednesday evening (April 10).
"We are honored to bring the Celebration of the Life & Legacy of Nipsey Hussle to fans across the globe via livestream," the tweet reads. "Members and non-members alike can tune in on 4/11 at 10am PT."
Following Nip's funeral procession, there will be a 25-mile "victory lap" throughout the city of Los Angeles that will bring him back to his old stomping grounds in South Central, where he will be laid to rest at a Crenshaw funeral home.
Tickets for his memorial were strictly made available to California residents for free but sold out in minutes. Some of those who were able to obtain tickets attempted to make a profit by selling the free tickets on Craigslist and eBay for upwards to $500. Unfortunately for the scalpers, all tickets are non-transferable.
The Grammy Award-nominated rap star was pronounced dead on March 31 after being shot up to six times outside of his Marathon clothing store. He was 33.